Leverage the Protective Power of a Hybrid Integration Platform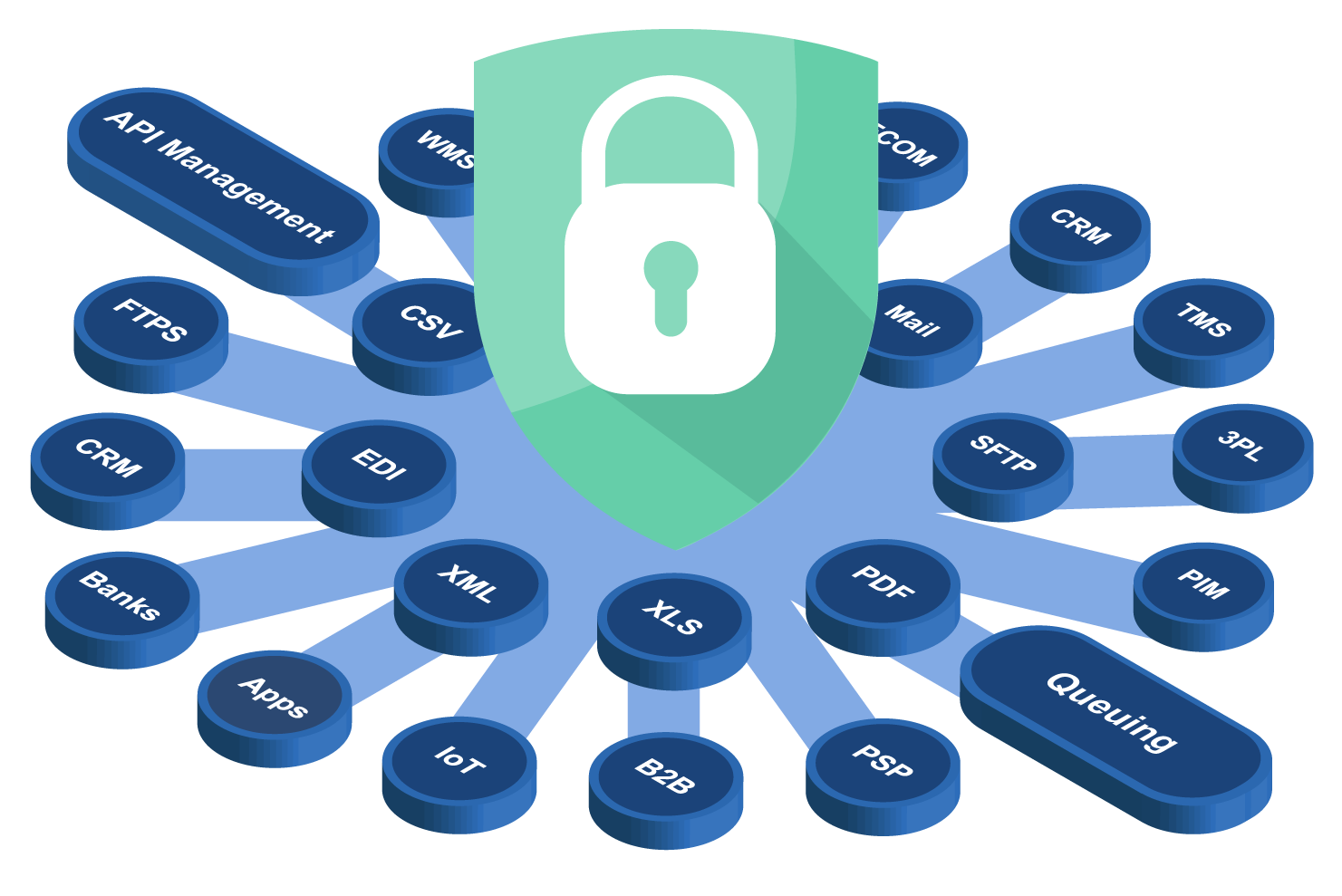 Our sensitive data becomes increasingly more vulnerable
We see more headlines about daily cyberattacks, data breaches, and enterprise system compromises. Data security is now more of a concern than ever in our ever-expanding IT environments.
System vulnerabilities have arguably become the primary worry of CIOs worldwide. There are estimated hundreds of thousands of intrusion attempts on prominent global organizations every day. As we become increasingly reliant on our IT systems to perform daily tasks, one breach can cause significant issues within the company.
How do we face up to the growing threat of data security compromise?
Discover the leading data security solution
Netlang's hybrid integration platform provides a cutting-edge solution to the concerns pondered by system managers and business leaders.
Connecting and organizing the wealth of data and applications in your on-prem and cloud hosts is more secure than ever. The data exchanges and flows between different networks see advanced, automatically updating security protocols that tackle and protect data against identified threats.
Explore the benefits of Netlang

Central Managment
The service facilitates the rapid bridging of various internal and external IT environments in one central, easy-to-manage location. 
Unite Business & IT
A modern integration platfrom is not only for people with a deep technical background. Netlang brings business and IT togheter to achive your goals.
Rapid Data Sharing
Our low code tool allow you to quickly connect all IT-systems, applications and software, regardless of what platforms they are on. 
How can Netlang help you?
Netlang understands the burdens and concerns caused by data security vulnerabilities. Our engineers created a robust and versatile hybrid integration platform to address the growing pains of a growing global enterprise IT environment. We passionately make the protection of data and applications of utmost importance, curating a more seamless interface to manage all security features.
The hybrid integration platform harmonizes data exchange, lifts developers' security burdens, and effectively addresses internal and external threats. There's no more intuitive way to protect your IT systems than Netlang.
We help you feel confident in your data security.
Schedule a Meeting
Could your business use a more seamless and holistic platform for your data security? Schedule a demo with us, and we'll unveil how the power of Netlang's hybrid integration platform will revolutionize security in your IT environment.